Let us manage your Dallas rental property
Why do you need a property manager?
Why Plat Realty for your Property Management needs?
Plat Realty is designed to give affordable property management for hardworking investors and everyday home owners like you. At Plat Realty, we simplify the property management process by offering our services for a flat fee. Why pay more for the same service?
Plat Realty strongly believes in full disclosure of fees and anticipated expenses, so there are no surprises when it comes to managing costs for your North Dallas real estate investment portfolio. When you read our management agreement, what you see is what you get. This is just one of the reasons why we are one of Dallas' fastest growing home rental and property management companies.
At Plat Realty, we firmly believe in charging one fair monthly fee for managing residential properties.
No junk fees
No annual fee
No charge for coordinating repairs
No charge for sign
No charge for a lock box
No vacancy "insurance"
No vacancy fee
No surprises
No charge for answering questions (yes, we have even seen that one!)
You deserve a property manager who knows how to care for your home. If you are a real estate investor or landlord, we are ready to earn your property management business. We look forward to taking care of your North Dallas rental houses, town homes, and condos. Get our experienced property managers working for you. Call 972-704-3787 today for a free consultation.
Property Management Services Provided
Rent Collection through use of our Tenant Portal on our website. All rent is collected electronically.
Owner Disbursements are fully computerized through our accounting system, providing our clients with ACH payments directly to their bank account.
Owner Statements are available 24/7 through the Owner Portal on our website. This allows our owners to access all past, present, and year-end statements anytime, anywhere.
Tenant Correspondence and Communication are maintained and documented through our office, by our professional office staff.
HOA Enforcement is upheld by our office staff. Each owner must forward any HOA violation notices to our office, and we notify and enforce such violations with the tenant.
Maintenance Coordination
Plat Realty does not require any owner reserves. We simply deduct any repairs from your monthly owner disbursement.
We only deduct the true cost of repairs, no additional fees for coordinating the repair.
We partner with and use only the most reputable vendors to make repairs to your property.
Our dedicated in-office maintenance coordinator addresses all maintenance issues promptly.
Property Management Fees are simple and straightforward at Plat Realty, a flat fee of $180/month. See our "fee structure"
We'll save you time and money:
Don't let finding and negotiating the right residential leasing be a time consuming process. Contact the experienced professionals at Plat Realty. We'll work with your schedule, and simplify the process for you, saving you time and money.
Dallas Area Info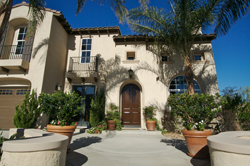 In the late 1990s, the booming telecom industry exploded in Dallas, especially in areas like Las Colinas and the Telecom Corridor. During this time, Dallas became known as Texas's Silicon Valley, or the "Silicon Prairie". Another recession prompted by the dot-com bubble-burst and the 2001 terrorist attacks hurt several of the city's vital industries. By 2004, signs of an economic turnaround began to appear. In 2005, three towers began construction amid tens of residential conversions and smaller residential projects. By the year 2010, the North Central Texas Council of Governments expects 10,000 residents to live within the loop. Just north, Uptown is one of the hottest real estate markets in the country. At the beginning of 2006, nine highrise residential buildings or hotels were under construction in that area. Leading the way is the $500M phase two of Victory Park, a $3B+ project. At full build-out, it should contain more than 4,000 residences and 4M ft² of office and retail space.
The Arts District in downtown is also expected to become a major point of growth. As the Dallas Center for the Performing Arts Foundation implements construction on several new projects in its master plan for the area. When the new Winspear Opera House (Foster and Partners) and Wyly Theatre (Office for Metropolitan Architecture - Rem Koolhaas) join the existing Nasher Sculpture Center (Renzo Piano) and Meyerson Symphony Center (I.M. Pei and Partners), Dallas will be the only city in the world that has four buildings within one contiguous block that are all designed by Pritzker Architecture Prize winners.
Areas We Serve