Let us manage your Allen rental property
Why do you need a property manager?
Why Plat Realty for your Property Management needs?
Plat Realty is designed to give affordable property management for hardworking investors and everyday home owners like you. At Plat Realty, we simplify the property management process by offering our services for a flat fee. Why pay more for the same service?
Plat Realty strongly believes in full disclosure of fees and anticipated expenses, so there are no surprises when it comes to managing costs for your North Dallas real estate investment portfolio. When you read our management agreement, what you see is what you get. This is just one of the reasons why we are one of Dallas' fastest growing home rental and property management companies.
At Plat Realty, we firmly believe in charging one fair monthly fee for managing residential properties.
No junk fees
No annual fee
No charge for coordinating repairs
No charge for sign
No charge for a lock box
No vacancy "insurance"
No vacancy fee
No surprises
No charge for answering questions (yes, we have even seen that one!)
You deserve a property manager who knows how to care for your home. If you are a real estate investor or landlord, we are ready to earn your property management business. We look forward to taking care of your North Dallas rental houses, town homes, and condos. Get our experienced property managers working for you. Call 972-704-3787 today for a free consultation.
Property Management Services Provided
Rent Collection through use of our Tenant Portal on our website. All rent is collected electronically.
Owner Disbursements are fully computerized through our accounting system, providing our clients with ACH payments directly to their bank account.
Owner Statements are available 24/7 through the Owner Portal on our website. This allows our owners to access all past, present, and year-end statements anytime, anywhere.
Tenant Correspondence and Communication are maintained and documented through our office, by our professional office staff.
HOA Enforcement is upheld by our office staff. Each owner must forward any HOA violation notices to our office, and we notify and enforce such violations with the tenant.
Maintenance Coordination
Plat Realty does not require any owner reserves. We simply deduct any repairs from your monthly owner disbursement.
We only deduct the true cost of repairs, no additional fees for coordinating the repair.
We partner with and use only the most reputable vendors to make repairs to your property.
Our dedicated in-office maintenance coordinator addresses all maintenance issues promptly.
Property Management Fees are simple and straightforward at Plat Realty, a flat fee of $180/month. See our "fee structure"
We'll save you time and money:
Don't let finding and negotiating the right residential leasing be a time consuming process. Contact the experienced professionals at Plat Realty. We'll work with your schedule, and simplify the process for you, saving you time and money.
Allen Area Info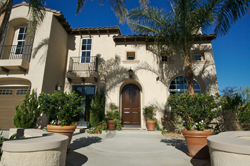 The Allen area was previously home to the Caddo, Comanche, and other indigenous peoples. The first immigrants from the United States and Europe arrived in the early 1840s. The town was established by the Houston and Central Texas Railroad and named in 1872 for Ebenezer Allen, a state politician and railroad promoter. The railroad allowed sale of crops across the country before they rotted, causing a shift from the previous cattle-based agriculture. On February 22, 1878, a gang led by Sam Bass committed in Allen what is said to be Texas's first train robbery.
From 1908 through 1948, Allen was a stop along the Texas Traction Company's interurban line from Denison to Dallas. Allen was a small town of a few hundred residents when it was incorporated in 1953. Since this time, it has grown dramatically due to the construction of U.S. Route 75, the Dallas/Fort Worth International Airport, and the development of nearby Dallas and Plano.
Areas We Serve